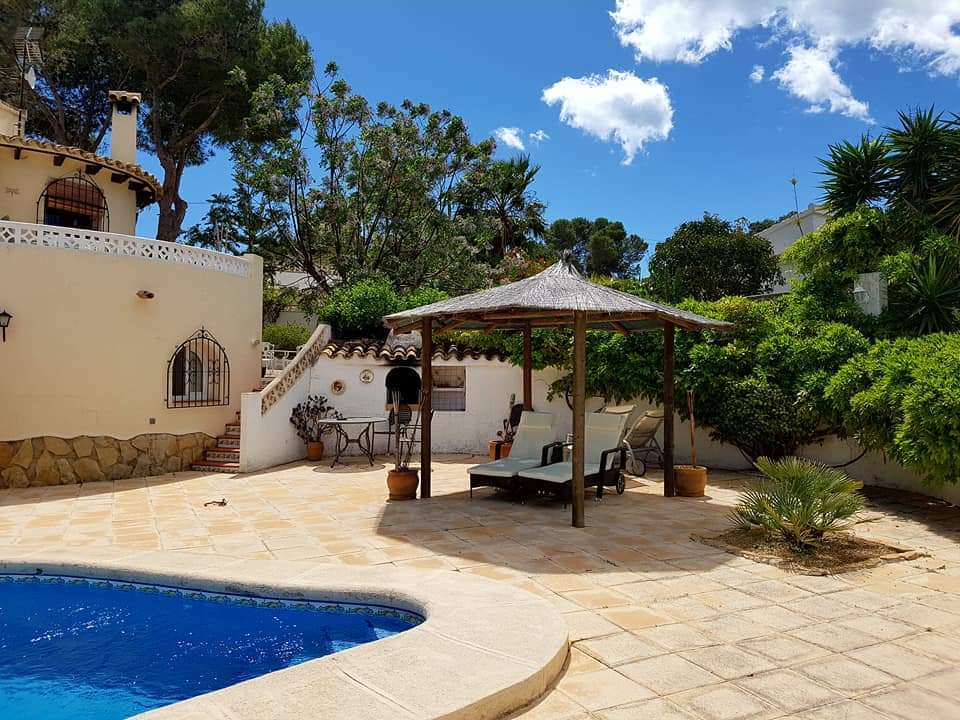 Approaching the pool area from steps leading down from the house, you will find a wooden dining gazebo which is the perfect place to relax whilst someone else cooks lunch on the charcoal bbq nearby! This gazebo is also a great place to position your sunbed in the shade whilst watching the kids - big and small! - have fun in the pool.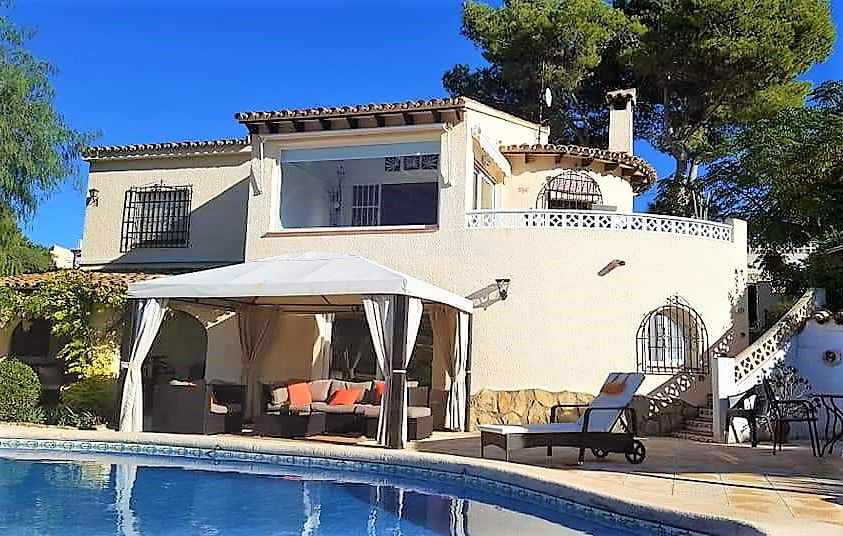 There is also a metal framed/canvas roofed gazebo set by the other side of the pool and this is furnished with a very comfortable rattan lounge set. We find this a wonderful place for relaxing after lunch, or to enjoy an early evening glass of wine whilst the kids have a last swim in the pool.
The terrace is south west facing and enjoys sun for much of the day. Not directly over looked by other properties, you will find plenty of spots to sunbathe in privacy.
To one side of the pool terrace, there is a small kitchen/utility area which has the washing machine. This open sided room, with a traditional beamed roof, also has a small sofa and a table along with a ceiling fan and is another place to enjoy some shade from the mid summer sun. Our guests with small children find this room particularily useful during the day as not only does it offer protection from the mid summer sun, it also has a handy fridge to keep those all important drinks and ice creams cold whilst still being right next to the pool!!
Finally, there is a large gravelled area ideal for playing boules, or tennis, or kicking a ball about. Whilst you are down there, try a fresh lemon or lime from the tree.